Services
The Arma City Library is pleased to provide the following services.
Copier & Fax Machine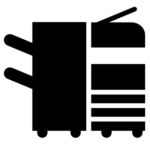 The Arma City Library has a copier and fax machine available for public use. Copies are $0.10 per page for black and white; $0.50 per page for color
Faxing is $1.00 for initial page, $0.50 for every page thereafter, sent and received.
We can also scan documents directly to email and print Word documents directly from your phone using a USB cable.
Free Wi-Fi

Free wireless Internet access is provided. Users are cautioned to avoid transmitting private information.
hoopla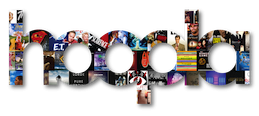 Did you know your SEKnFind library account now grants you free access to over HALF A MILLION digital titles?
To get started, you'll need to know:
Which Library Issued Your Card
Your Library Card Number
SEKnFind Account Password (PIN)
Meeting Room

The library has a meeting room available for public use. The meeting room is free of charge and can hold up to 25 people.
Please call the library (620) 347-4811 for availability and reservations.
Public Computers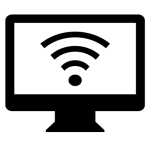 We have six computers with Internet connection available for public use. Sessions are limited to one hour during peak times; however, this time may be extended by request at the discretion of the librarian. Printing is available, although a fee is required.
Youth Services

The Arma City Library provides activities, books, movies and games specifically for young people, including a Nintendo Switch!
In addition, the Arma City Library facilitates a Summer Reading Program for youth!
Youth Resources
SEKnFind
To request a book via interlibrary loan or place a hold on a book, click on the books icon to the left to login to your SEKnFind Account. If you do not have a SEKnFind Account, you can create one and/or sign up for a library card.
Arma City Library
508 East Washington
Arma, Kansas 66712
► Library Hours
Mon - Wed: 11-5pm
Thur: 12-6pm
Fri: 11-5pm
Sat: 10-2pm
► Phone